Nostalgic Fatigue (Interlude), 2017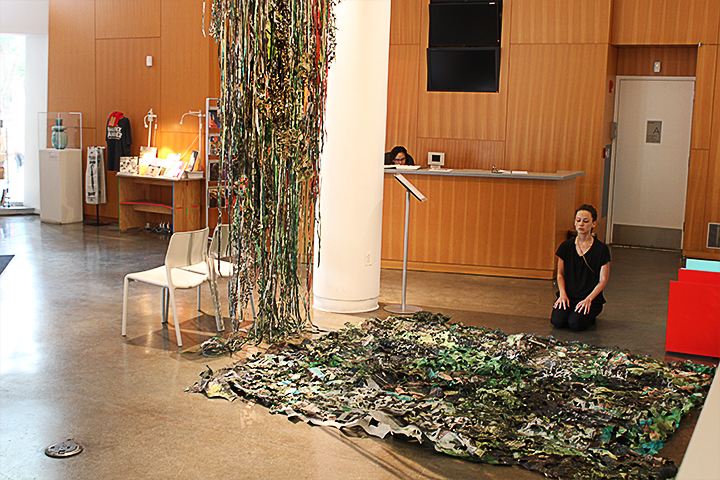 Nostalgic Fatigue (Interlude), 2017
Nostalgic Fatigue (Interlude), 2017
Nostalgic Fatigue (Interlude), 2017
Nostalgic Fatigue (Interlude), 2017
Nostalgic Fatigue (Interlude), 2017
Nostalgic Fatigue (Interlude), 2017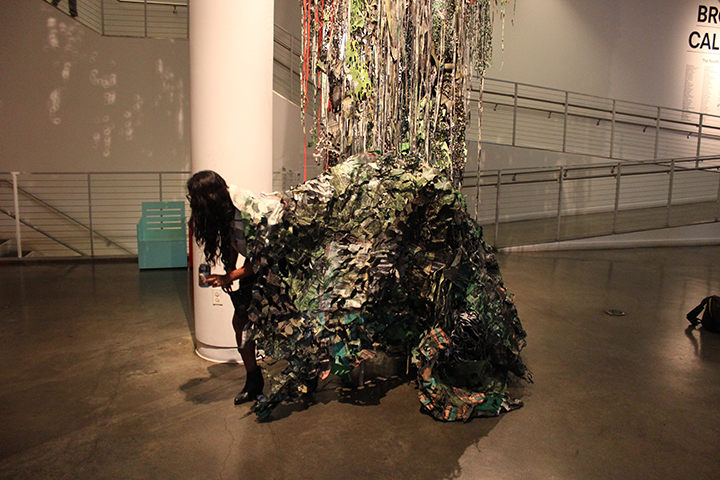 Nostalgic Fatigue (Interlude), 2017
Nostalgic Fatigue (Interlude), 2017
Gender/Power Composition IV excerpt
What Remains (live performance), 2014
Crush and Release, 2013
Threshold, 2013
Sew and Wash, 2012
Tape Body, 2011
Against the Grain, 2011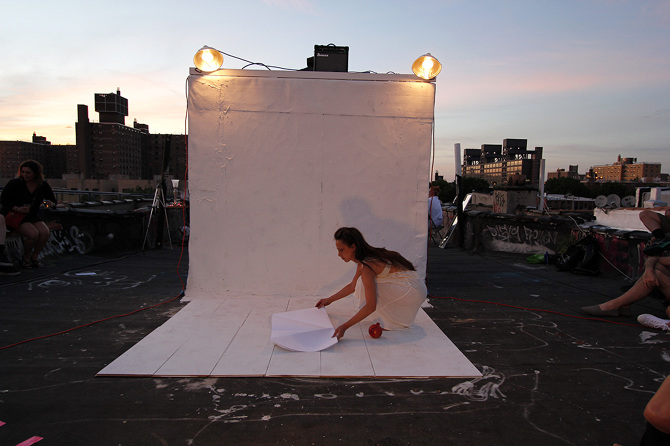 Crush and Release (Ode to fear), 2015
Crush and Release (Ode to fear), 2015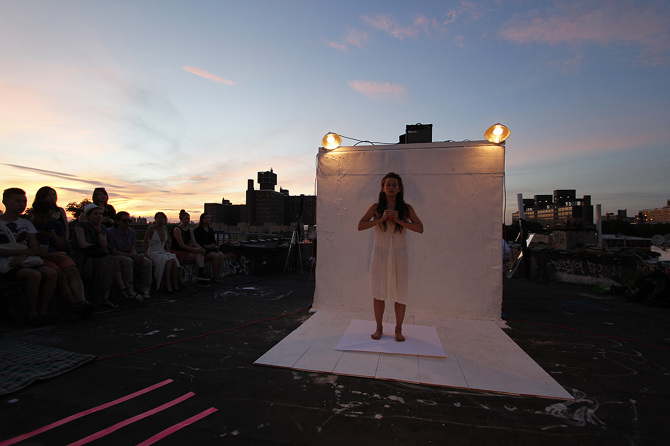 Crush and Release (Ode to fear), 2015
Crush and Release (Ode to fear), 2015
Crush and Release (Ode to fear), 2015
Crush and Release (Ode to fear), 2015
Crush and Release (Ode to fear), 2015
Crush and Release (Ode to fear), 2015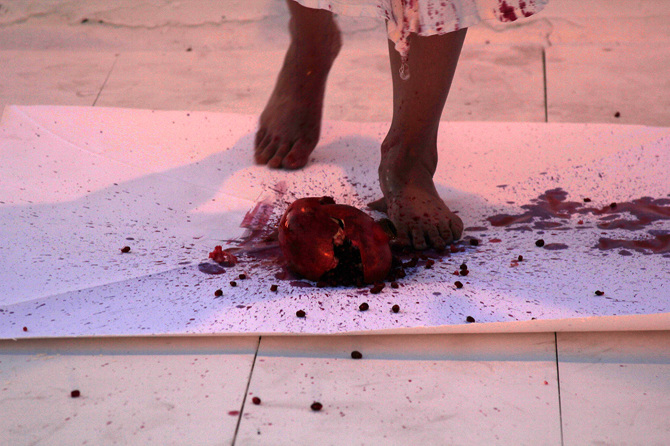 Crush and Release (Ode to fear), 2015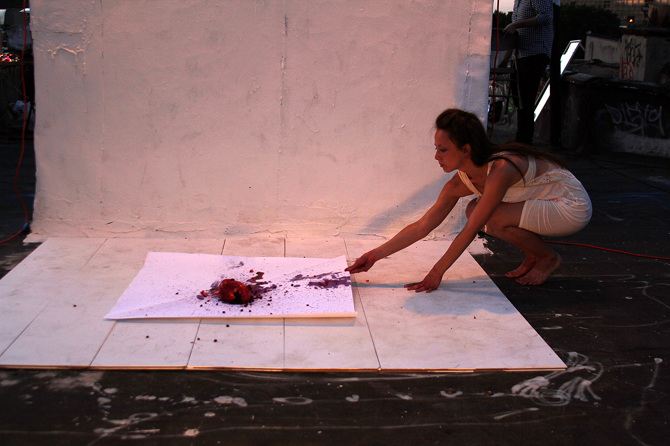 Crush and Release (Ode to fear), 2015
Nostalgic Fatigue (Interlude), 2017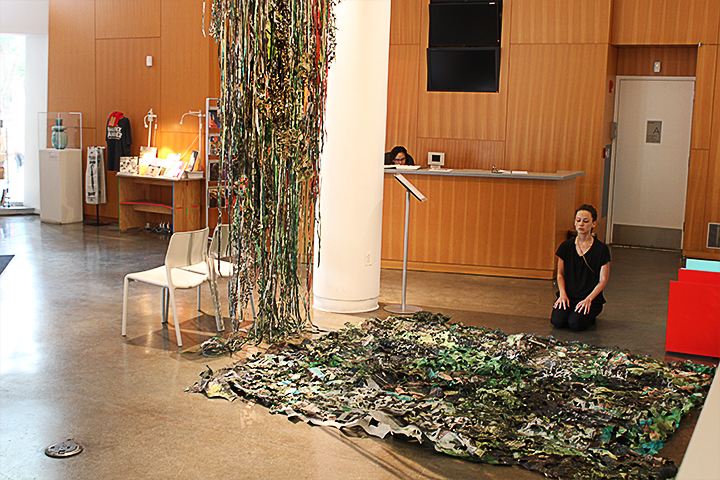 Nostalgic Fatigue (Interlude), 2017
Nostalgic Fatigue (Interlude), 2017
Nostalgic Fatigue (Interlude), 2017
Nostalgic Fatigue (Interlude), 2017
Nostalgic Fatigue (Interlude), 2017
Nostalgic Fatigue (Interlude), 2017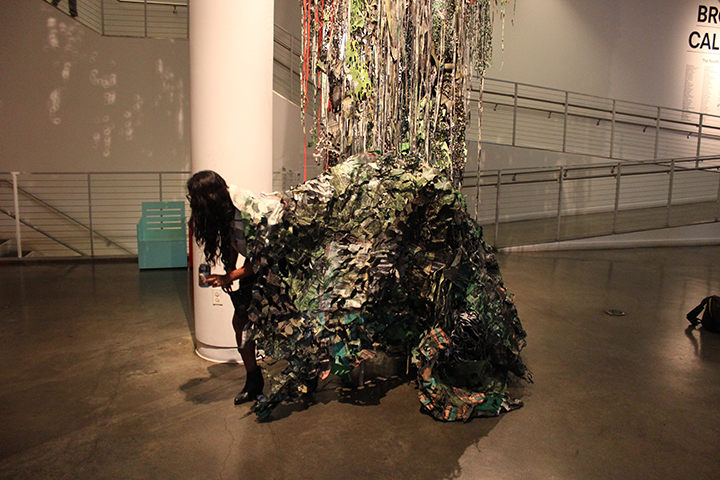 Nostalgic Fatigue (Interlude), 2017
Nostalgic Fatigue (Interlude), 2017
Gender/Power Composition IV excerpt
Excerpt of a work in progress performance of Gender/Power Composition IV at Smack Mellon April 2016.Gender/Power Composition IV is directed by Maya Ciarrocchi and Kris Grey and created in collaboration with Becca Blackwell, massima desire, Sara Jimenez and Pamela Sneed with choreography by Sandra Parker and dramaturgy by Clarinda Mac Low.
What Remains (live performance), 2014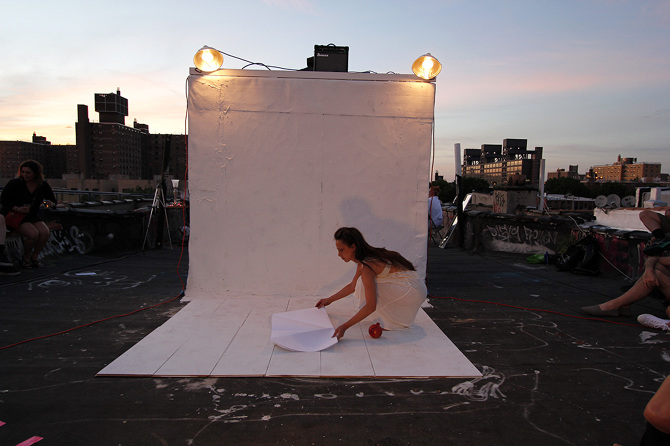 Crush and Release (Ode to fear), 2015
Crush and Release (Ode to fear)In this second iteration of the series, Crush and Release, Jimenez performed squeezing a pomegranate until the fruit burst while reciting a quote from Marianne Williamson. Jimenez was inspired by the subtext of the poem Howl. In the poem debauchery, loss, wild artistic escapades and the city are described. Jimenez was interested in the soft-underbelly of these outward actions, such as the intense desire to connect, intimacy, identification and vulnerability. In Ancient Egypt, Greece and Isreal, the pomegranate has been a symbol of ambition, fruit of the dead, and fertility, respectively. Jimenez was interested in creating a charged pause where she would energetically connect and unite a diverse body of viewers through enacting and embodying tension and relief, while speaking words that have been used as spiritual guidance in contemporary western culture.
Crush and Release (Ode to fear), 2015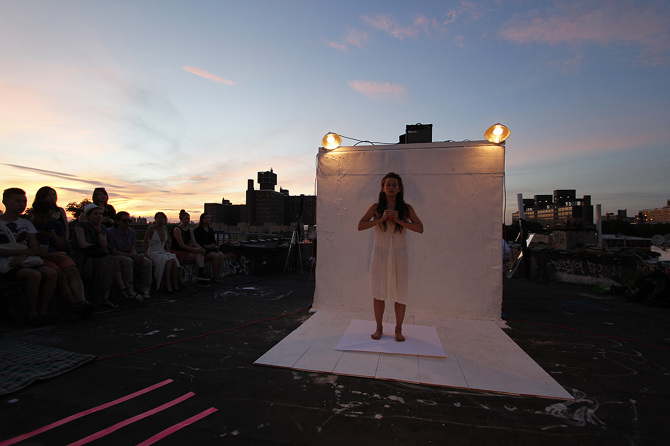 Crush and Release (Ode to fear), 2015
Crush and Release (Ode to fear), 2015
Crush and Release (Ode to fear), 2015
Crush and Release (Ode to fear), 2015
Crush and Release (Ode to fear), 2015
Crush and Release (Ode to fear), 2015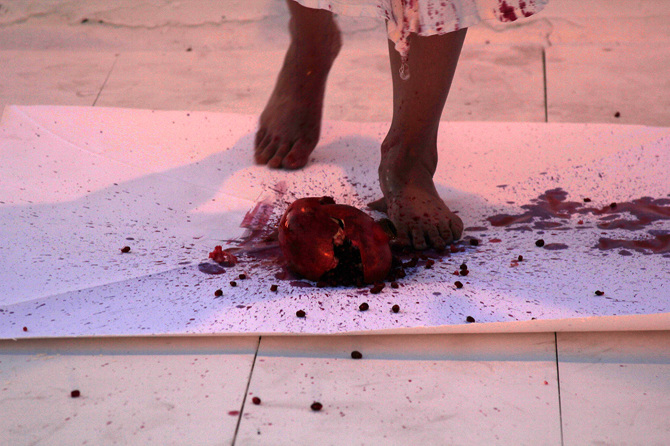 Crush and Release (Ode to fear), 2015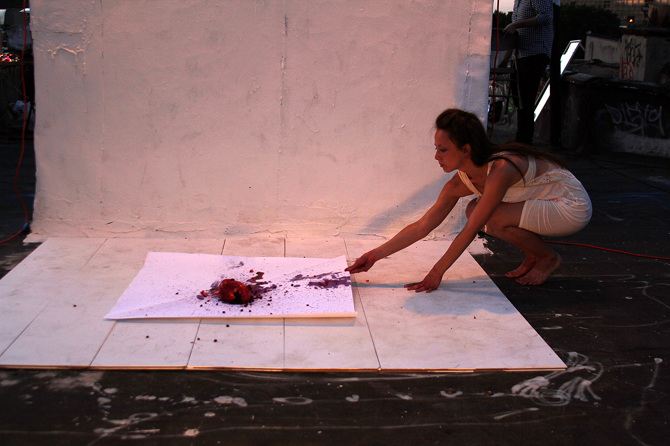 Crush and Release (Ode to fear), 2015
1
2
3
4
5
6
7
8
9
10
11
12
13
14
15
16
17
18
19
20
21
22
23
24
25
26
·
·
·
·
·
·
·
·
·
·
·
·
·
·
·
·
·
·
·
·
·
·
·
·
·
·